The Soul of Igatpuri
Build your second home just like you dreamt of it
Jamunda Hills – Plots for Sale in Nashik
Enjoy a heartwarming getaway for you and your family at Jamunda Hills, spread over 300 acres of lush green Western Ghats in Igatpuri, in the Nasik district of Maharashtra. With an idyllic country farm location overlooking the Bhavali Dam, Jamunda Hills offers the best NA plots for sale in Igatpuri, Nashik. Just 2.5 hours from Mumbai, these become the ideal choice for bunglow plots near Mumbai. Situated at a height of 1283 mts above sea level, Jamunda hills welcome you and your family with the fresh mountain air, the mist-clad hills and a panoramic view of the Bhavali dam.


Height equivalent to Mahabaleshwar


Special Focus by Govt. of Maharashtra to Increase Tourism


Hot property for Long Term Investment
Enjoy the height of Mahabaleshwar, at half the travel time!
"Plot size starting at 1750 sq. ft. Pay 10% on booking, rest on possession."
Explore more at Jamunda Hills
Be it a weekend getaway with your family, a celebration with select close friends or just a work break with your colleagues. Jamunda Hills offers custom size plots each with a specific contour that never fails to charm your soul. These are clear title residential bungalow plots near Mumbai with all necessary approvals from concerned authorities. Be a proud owner of the holiday home you've always dreamt of!
Times of India
Mumbai Nagpur Super Express Way Passing Through Igatpuri
May 2016
Lokmat Times
Igatpuri to be the Wellness Capital of India: MTDC
June 2017
Times of India
Shifting Motor Boats to Bhavali Dam Brings Cheer
June 2017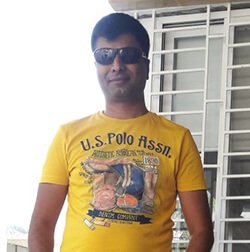 Mr Praksah Dodeja
(Ahmednagar, Maharashtra)
I was very much impressed with the project after I visited the office. But at the time of visit to the site, I was more satisfied and delighted with the development and location of the site which is at its best amongst all hill stations. Felt a breath with fresh air. Am very happy with my investment. Regards to Jamunda Hills project and best wishes for the progress.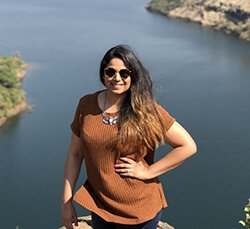 Shannon Donald
(Bollywood Singer)
Jamunda Hills is a well planned out & conceptualised project. We were very impressed with the area, as well as the management who provided us with an answer to every question we had, regarding permissions, development & legalities. They did a thorough job & are very well informed on what they do best. Special thanks to Siddharth Giri who helped us finalise our deal. Looking forward to seeing Jamunda Hills grow!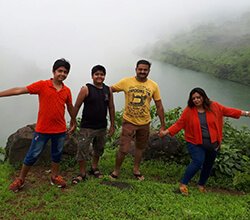 Sachin Verma
(Nashik, Maharashtra)
We heard about the project from our family friend who had plots in JH. But when we went to the site we went crazy seeing the fog and climate which we feel is much better and best than any other location. And the way to reach the project is also eye-catching with dam view and waterfalls all way. Thanks to Siddharth giri to guide us with nice plots as we wished.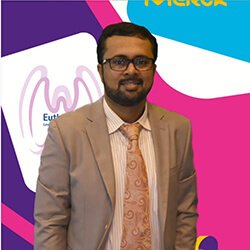 Dr Shabbir Puthawala
(Abu Dhabi, UAE)
Greetings! I feel extremely happy to be a member of the esteemed Jamunda family, A proud owner at Jamunda hills surrounded by picturesque natural beauty, mountains and valley. Experiencing fresh air all around at a height of 4250 feet from sea level.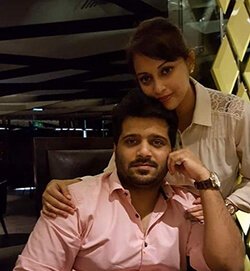 Sheeba Ibraham
(Tempines, Singapore)
The promising futuristic project has been closely natured by our very own Giri Developers. The Giri Team has let no stone unturned in exemplifying this project with their eye for detail. The close sculpturing of each nitty-gritty is more than commendable and the proof of it could only be the ecstasy that your soul witnesses at the site. My best wishes and prayers for the entire Giri family for having us introduced to luxury land….Jamunda hills.!!!!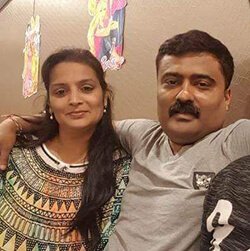 Raksha Kiran Giri
(Bhuj, Gujrat)
The day we visited the site in July 2017 and returned back home. We had every day in our back mind that we are missing something to be a part of. And we went next week to the site again and purchased our dream home plot. We are very lucky to be a part of such beautiful habitat. And thank the developer to have the entire title complete due to which we could register our saledeed the next day and got our ownership without any delay or second trip. Best wishes for the project...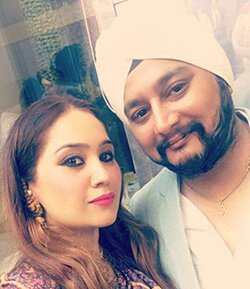 Paina Inderdeep Gujral
(Pune, Maharashtra)
Jamunda Hills ..a perfect getaway to a home away from home ........awaiting a dream weekend Home on a place so serene n beautiful. One and only one hulking project with best of quality and perfect implementation of work. All the best to entire team of JAMUNDA HILLS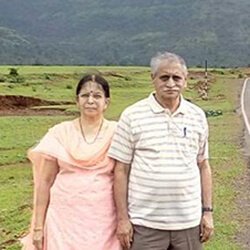 CA Shrikant Rahalkar
(Nashik, Maharashtra)
This concept of community living in midst of nature is very marvelous idea... This type of project is very unique where all the natural environment is preserved along with the huge internal roads, conecting walkways, inbuilt river & waterfalls etc. Never ever imagined that such wonderful project will actually happen in Nashik district.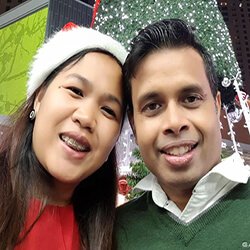 Kinshuk Kulshestra
(Dubai,UAE)
I immediately decided to buy plots in Jamunda hills community when I saw the beautiful videos and pics, without even visiting the project. We're looking to make a holiday home, a restful retreat in this picturesque location.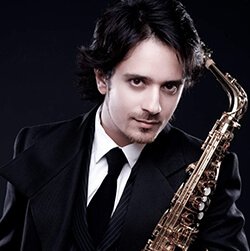 Raghav Sachar
(Bollywood Singer)
Living in a city that never sleeps, literally, can be tiring sometimes. Especially when you work in a field where there are no defined work hours. The late night performances, recordings and spending hours and hours in studios made me realise, I need a place outside this city. A place where i can just be at ease and don't have to deal with the "City Life". I explored quite a few options but they were very far from the city. The commute to the place would have been tiring. With my ongoing search, I got to know about the Jamunda Hills project. It definitely caught my attention. Being in Igatpuri, it's the perfect place in terms of distance. But it was when i took a trip down there to see the place myself. It was at that moment that I knew, I must have a place here. I'm really excited to enjoy my leisure time and can't wait to be here every weekend.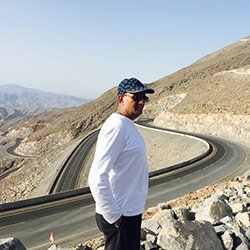 I was very much delighted when I visited the site and had a quick decission to have my dream home at Jamunda Hills. The best thing I liked about the project is it's wide roads, best quality development, natural typography of land, water bodies and falls as a part of the project, mind blowing location and the best is the secured gated community just like dubai. Where I can have privacy and spend standard time with my family. My best wishes to the developer for bringing up such a wonderful project.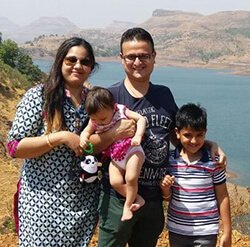 Shobit Goel
(Muradabad UP)
I am very happy to gift my wife a weekend home which we had in our mind with beautiful location, 0% pollution, easy access , water bodies all around. Hoping to start our bungalow soon and enjoy great living with such beautiful nature around. Best Wishes to GDC and Jamunda Hills
Spend quality time with your family, soon.
Enquire about Jamunda Hills.